If you're involved in any sort of engineering or manufacturing business, you'll understand the need for high-quality machine components. In a day and age when so many things are outsourced to cheap overseas factories, metallic components that are of substandard quality can be a real concern, and when you are working with poor quality tools, the chances of delays and cost blowouts due to breakdowns increases. This is the last thing that any business today wants, especially considering how competitive the manufacturing, fabrication, and engineering industry is.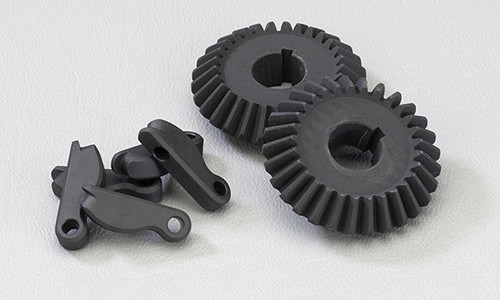 Stay Away from Poorly Finished Machine Parts
Investing in quality engineered parts will always pay off in the long run, because the potential for breakdowns and maintenance is reduced. Of course, the savings resulting from this can in turn be passed onto your customers and clients.
Many machine parts are well-engineered, but the finishing process is lacking. For example, it is popular to simply paint or plate metal components to be used in the machinery manufacturing sector, but this does not necessarily represent the best value. The problem is that painted parts, while often cheaper, will often add extra dimension to a part. This can be especially problematic when it comes to smaller precision parts that need to work accurately.
A Superior Finish
Rather than plate, chrome, or paint, chemical metal blackening represents the ideal solution. Here are the benefits of the chemically-based blacking process:
Better tolerance: People in the tooling and machine manufacturing industry recognise that all parts need to be engineered to specific tolerances. The tolerances of many of these parts is very tight. Unlike the plating or painting process, the chemical blackening process does not significantly add extra weight and dimension to a part. In the long run, this means fewer problems, greater durability, longer life, and better operating conditions.
Safer: It may not occur to many people, but working with machinery can be potentially dangerous to one's health if strict safety procedures are not followed. Where safety is concerned, it is always preferred that machine parts have a blackened finish because this reduces the incidence of the glare and reflection that could fatigue the eyes of employees.
Durable and resistant: How many times have you had to replace a worn or corroded part in your machinery because it was not manufactured and finished to the highest standards? The metal blacking process is a chemical immersion process that takes place at room temperature. The chemical immersion actually changes the composition of the surface of the metal part and makes it able to absorb industry-grade sealants that are corrosion resistant.
The metal blackening process is the ideal way to finish high-grade metal parts that are to be used by your customers, whether they are bound for precision engineering work or large-scale manufacturing work. Apart from the fact that the metal blacking process adds corrosion resistance, enhanced durability, and safety features, it also appeals to your potential customers and clients due to its attractive look!