There are different components of wall. Two primary components are the structure and finish materials. The structure component is that basic part of the wall itself. The wall itself can become functional with the structural materials. They are sufficient to support the entire building. The surface of the structural material should be appropriate for the attachment of insulation and finish materials. The structural materials of the wall could become the interior walls. It is appropriate for any kind load-bearing purposes. However, it is quite common that exterior surface is set up for various purposes, such as for visual appeal and noise/thermal insulation. Non-load bearing wall should be firmly attached to the internal wall, because it will still need to support lightweight objects, such as pictures. For heavier load, such as huge painting, big TV bracket, light fixtures and others; they should be secured firmly against the load-bearing internal wall. Special bracing may be needed to make sure that deformation won't occur on both internal and external walls.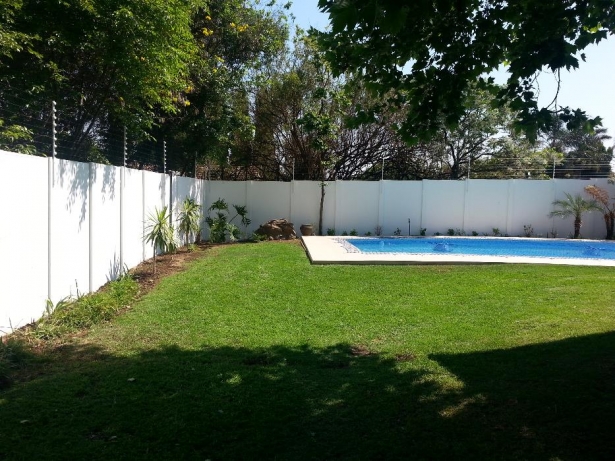 However, in some houses, exterior part of the wall can be strengthened for specific purposes, such as for supporting roof assemblies and other upper structures. This makes the exterior wall as part of the load-bearing components. Some space could be allocated between the internal and external walls, for extra insulation and cabling. This will ensure that heat won't escape easily during winter and noise problems won't occur, especially for houses that are located near heavy road traffic. We should make sure that proper insulation material is used between wall components. In any case, empty space doesn't work too well for preventing heat loss and penetration of external noises. Finishes applied to the wall is also an important consideration to any homeowner, so we should make sure that the external wall can be applied properly with finishing materials and products. By proper implementation, we could make sure that the wall is bth visually appealing and durable.
Paneling may also be installed on the surface of the wall. It is often made from thin sheets of woods that allow for a variety of patterns, colors and finish textures. It can be used in many locations. However, in wet areas, such as laundry rooms and shower stalls; special types of paneling would be needed. Proper types of paneling should be used to allow for proper finish work. One real benefit of using paneling is that it's relatively easy to use. Proper type of paneling also shouldn't require too much upkeep or replacement. However, we should be aware that paneling doesn't last forever; so future repair would be needed. For damaged panel, complete replacement would be needed. Other than wood, we may also find gypsum, board for paneling purposes and it's often known as drywall. Compared to wood paneling, it's more water resistant. Gypsum also offers a flat and smooth surface finish. In some cases, homeowners deliberately expose the original texture of the internal wall. With some amount of treatment; concrete or brick wall could still look aesthetically appealing.