The "green" movement has been gaining a lot of steam over the last two decades, and more home suppliers have made efforts to provide greener options to their customers, while also adding to the "curb appeal" factor that can influence property values. There's no doubt that hopping on the green train is a must for homeowners, as the demand for environmentally friendly products and practices will only increase over the coming years.
Keep in mind that when it comes to being green, hard floors always top the charts. First off, any type of hard flooring you buy will last much longer than carpeting, meaning less resources will be wasted in replacing them over and over again. Hard floors also require zero electricity to clean, and can be sanitized with environmentally friendly agents. If you want to go green but love the feel of carpet under your feet, don't fret. You can always invest in hard floors and then get creative with rugs to keep the carpeted feel while still being environmentally conscious.
One of the biggest components of the green movement is sustainability. People are looking at the materials they are using and how they are harvested and replenished. The easier it is to continuously supply a material without depleting precious natural resources, the more sustainable it is.
Flooring made from coastal redwoods, for example, is very low on the sustainability chart, as sequoias take thousands of years to mature and are waning in numbers drastically. There are, however, some very renewable options when it comes to flooring materials, and they are worth a look considering that sustainability is becoming more important to consumers every day.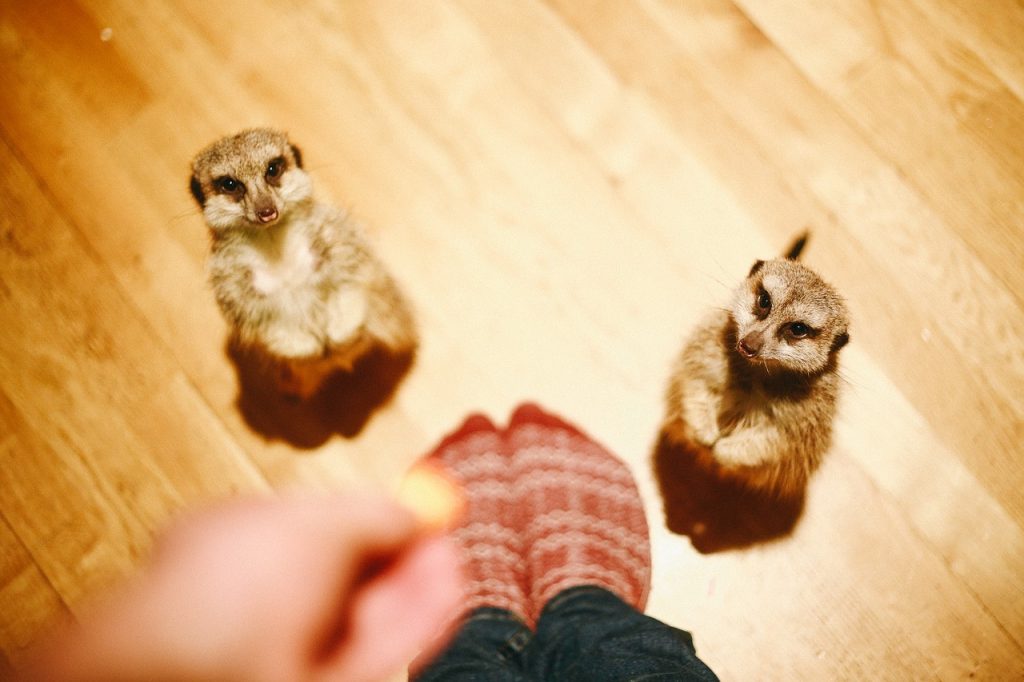 If you are in need of new flooring, or are considering revamping your home, it's definitely worth your time to look into one or more of these super sustainable, environmentally friendly options. Depending on your DIY skills, these could even be among the many home improvement projects that you can handle without hiring a contractor!
Bamboo Flooring
Topping the charts of sustainable natural material is bamboo. Bamboo is actually a type of grass, and plants can be completely regenerated in about five years. But don't let that fool you: it's actually more durable than many types of hardwood. In fact, bamboo is sturdier than steel and more hearty than concrete, and has been used as a source material for bridges, houses, towers, barns, and even boats.
Bamboo flooring is not only extremely sustainable, it also tops the green charts because it is often grown organically, and most suppliers don't utilize finishes or binding resins with formaldehyde or other VOCs.
Eucalyptus Flooring
Eucalyptus comes in second, as trees can grow up to 120 feet tall in as little as 14 years. This makes eucalyptus one of the fastest growing hardwood trees in the world. Eucalyptus wood is also known for its beautiful grain structure, and durability is no question: eucalyptus floors can actually be 20 percent harder than Northern red oak.
An added green bonus is that wood is not the only part of the eucalyptus tree that can be utilized. The leaves produce a fragrant oil that is used all over the world as a natural medicinal and cleaning product, and the flowers and fruit provide sustenance for a wide array of species in several different ecosystems.
Concrete Flooring
Next on the list is concrete. While it is a commonly utilized subflooring material, concrete is actually coming about as a surface flooring option as well. Concrete is comprised mainly of limestone, which is the most abundant mineral on earth, and several of its other components are waste products from manufacturing operations.
Concrete might not be an attractive flooring option for everyone, but this may change in the coming years. Concrete can be polished or stained, but it can also be painted and engraved with unique patterns, neither of which are things you'd want to do to a wood floor. Concrete is also very good at retaining heat, which gives it a stellar energy efficiency ranking.
Recycled Glass Flooring
Glass tiles and flooring surfaces are not all that common as of yet, but they are an extremely sustainable alternative to marble and stone. Tens of millions of glass bottles are used every year in the United States, but only about 30% of this ends up being reused or repurposed. Recycled glass flooring is a great way to help keep glass bottles out of landfills, and it comes in a variety of colors and textures that can add the same touch of class as marble or granite.
Recycled glass flooring gets a gold star for durability, it can last decades longer than other options. On top of that, making tiles and slabs out of recycled glass actually utilizes 40% less energy than creating new materials. Lastly, if you're looking to eliminate harsh chemicals from your home, glass surfaces are easy to clean and care for.
Reclaimed Wood Flooring
Last on the list of sustainable options is reclaimed wood. While most types of hardwood are low on the renewability scale, if the tree is already fallen, it might as well be utilized. Reclaimed wood can come from several sources: condemned structures, buildings that are going to be demolished or refurbished, or scrap from lumberyards or large construction projects. Some people even dive into bodies of water to reclaim fallen logs from the depths.
Repurposing materials that already exist will always fall into the class of sustainability because waste is always being made. If you absolutely must have a genuine wood floor, finding a supplier that offers reclaimed or even recycled wood flooring is the greenest way to go.
Happy Renovating
I hope these suggestions for sustainable flooring options help you make your home a little greener, a little cozier, and a little more stylish, all at the same time. If you have any tips or ideas about other green flooring options not mentioned in this article, or other important factors to keep in mind when renovating your home, don't be afraid to share them in the comments.