Winter is the perfect time to plan spring and summer projects, and often the best time to find deals on the materials you'll need to build them. This guide, from The Foam Factory, will help you design and build an outdoor bench for your family to spend time on.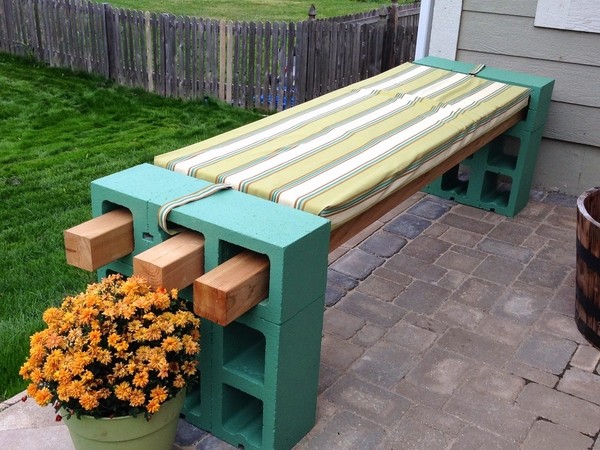 Wood and Nails
Anyone who is a do-it-yourselfer can build her own outdoor bench to place in a garden or on a porch. You need to have several supplies to make a bench, including wood, nails and paint along with a saw and hammer. To make a bench, it is a good idea to draw a sketch of the bench that you want to make, or you can look for a pattern at an online website. A wooden bench has a hard surface, so you will want to have outdoor furniture cushions to make it more comfortable.
Fabric for a Cushion
If you are making your own bench, then a custom cushion is the best way to make sure that the item fits properly. You can make a cushion for your bench by using a sewing machine or by stitching it by hand with a needle and thread. It is easy to find fabric at a local store to make a cushion that fits your bench properly. Look for specialized fabric that won't fade to have a bench cushion that remains attractive.
Specialized Cushion Foam
To ensure that the cushion for your bench remains in great condition, buy seat foam that is made of specialized material that does not absorb moisture. After stitching three sides of the fabric for your bench's cushion, turn it so that the seams are on the inside. Insert the piece of foam in the fabric before stitching the last side of the cushion.