For some people, a garage is a sacred place in which they will spend most of their time. For others, it can be an often messy and neglected place. Through a bit of organisation and hard work, you can turn your garage from an unused dark storage area into a modern living space, and you can then use it for whatever you'd like.\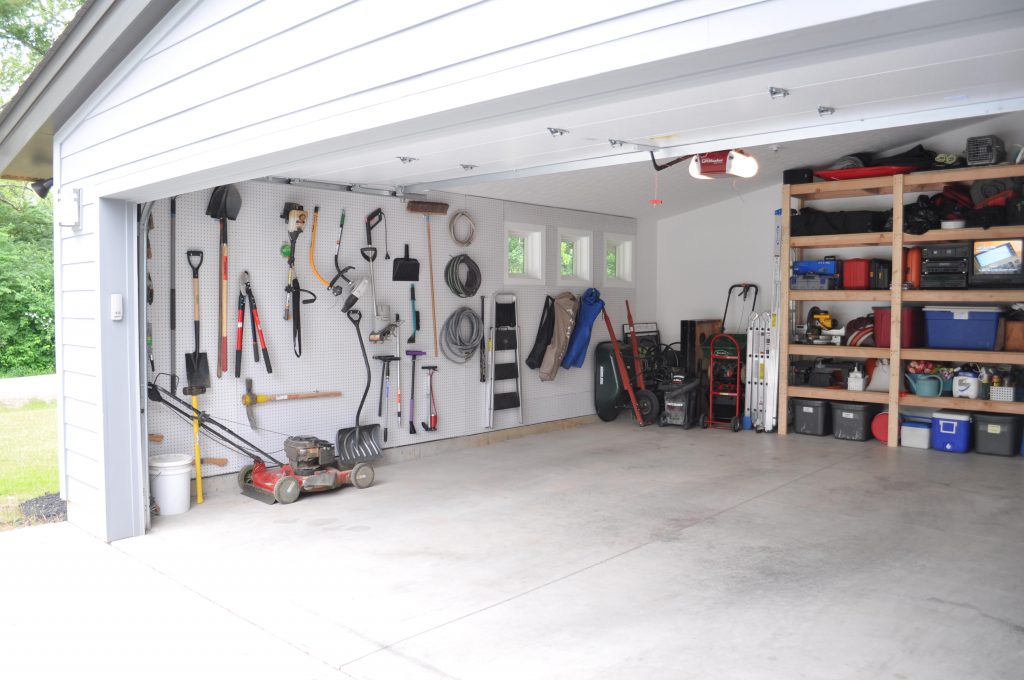 Ceiling Storage System
To make better use of your garages space and to get things off the floor, you can try creating a ceiling storage space. It can be cheap if you source the right materials. You can quite easily get some heavy-duty plastic storage boxes, and all you really need then is some plywood and a way of cutting and attaching the wood to the ceiling. By creating a T from wood and attaching this to the ceiling spaced apart so that the handles of the box will allow you to slide them in from one end. This will create new opportunities for storage.
Wall Storage
There are plenty of different approaches you can take for wall storage. If you find you have a large amount of garden tools for example, with just a couple of pieces of wood you can quite easily create a tool rack to store your garden tools for easy access, whilst still being able to keep them out of the way. There are many types of wall storage systems that you can create.
Park Easier
Maybe you're not overly confident on parking within your garage and you don't like the idea of maybe denting your car door, or crashing into things that might be on the floor of your garage, by going too far. You can easily and cheaply install some prevention methods. Buying a pool noodle and cutting it in half you can use both halves to make sure that when you open the door there's something soft for the door to bump into. As for driving in too far, you can hang a tennis ball from the ceiling and this will insure that you will never go too far.
Use your garage for more than just storage
If you've got space for your car elsewhere and you don't have too much stored in your garage, which could go elsewhere, then consider turning this area into an office space or maybe even a gym. Your garage can be the perfect space for an office as you can easily install insulation, lighting, and sockets for any appliances. Obviously, this is still part of your home so it will still be possible to link your internet connection into the room. If you're not bothered about an office, then buy some gym equipment and make it a workout area. The possibilities for what kind of room it can be are endless.
Zoning
If you have multiple uses for your garage and you want to do a variety of things, then you can divide the space into six or more distinct zones. This will make it much easier to find what it is you're looking for and it will also mean you know exactly where you need to be to do a certain task. Using this method may also mean that you have room to store your car, which is an added bonus.
So, if you have an untidy concrete garage, now you know the best ways to ensure it does not get out of control again.