Modern designs are distinguished by its use of materials like wood, leather, and linen.  Furniture that is used also look like they are floating to make it seem that there is more space. The walls are mostly white or other neutrals. It is also important to note to keep the floor empty. Though, you can always opt to use rugs with wool materials. To complete your bedroom interior, choose the best mattress for your bed at www.bestmatt.com.
Here are modern bedroom inspirations which can help you in your next room redecoration.
ONE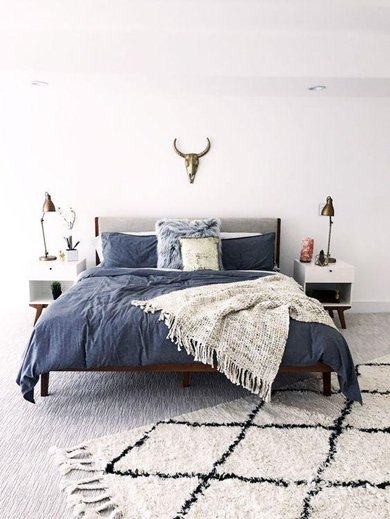 The room has a white wall that makes it look more spacious. A black and white rug can also be seen sprawled on the floor which adds up to the overall look of the room. The bed and the night tables, which are made of wood, complete the interior design of the room.
TWO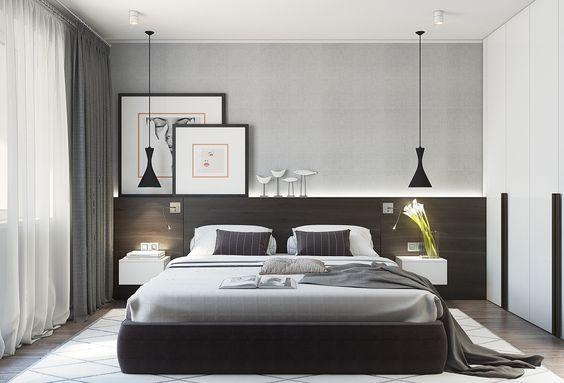 The overall feel of the room is mainly coming from the wooden accent of the bed frame. The combination of white and gray of the walls and the bed decorations also contributes to it. The black lamps hanging from the ceiling add the perfect touch of simplicity and elegance.
THREE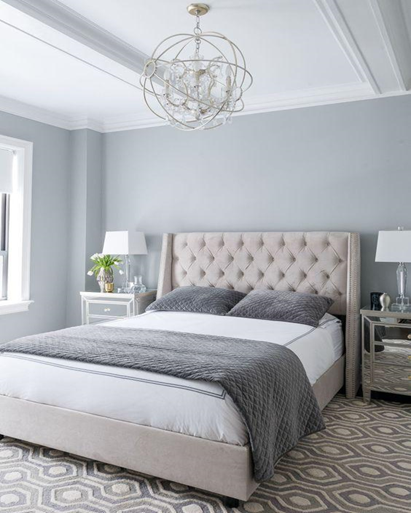 While this room has a modern feel, it also has a hint of regalness to it. The cabinets made of glass and the chandelier with wired orb make it unique. Still, the room manages to keep the minimalist feel through the use of neutral colors with the bed and the walls.
FOUR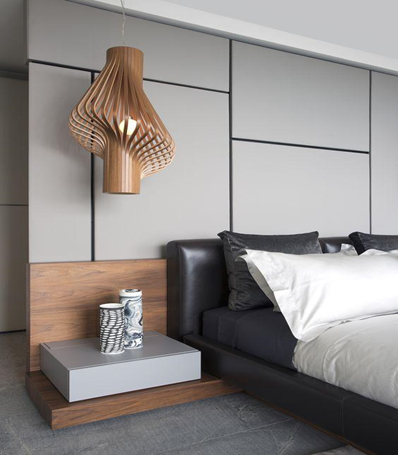 Hanging in the middle of  black, white, and gray decors is a wooden lamp with an interesting design. This is definitely the focal decor of this room. Of course, the black bed with white mattress has helped create a clean look.
FIVE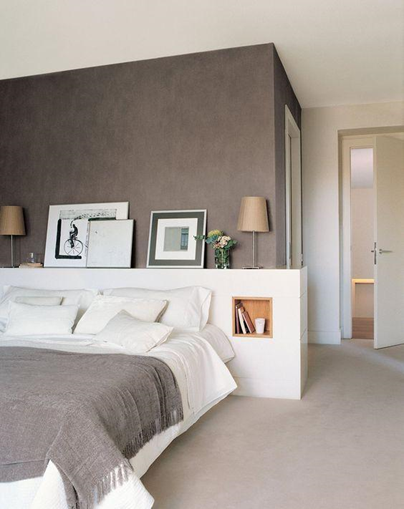 The combination of the neutral colours in this room is light on the eyes. It is also brilliant how the bed frame acts as a table for all the room decors and even a bookshelf.
SIX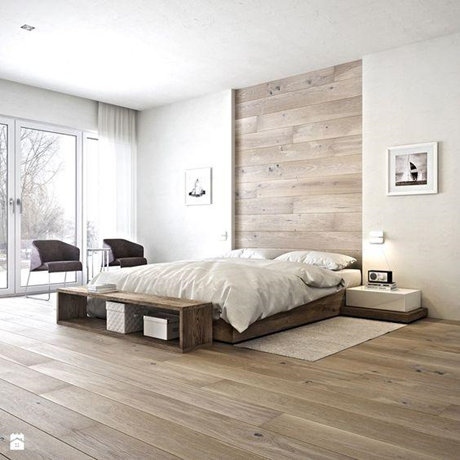 The room mostly consists of wooden materials, making it look in one with nature (which can be seen through the glass doors). The white wall paint balances the design of the brown-dominant room.
SEVEN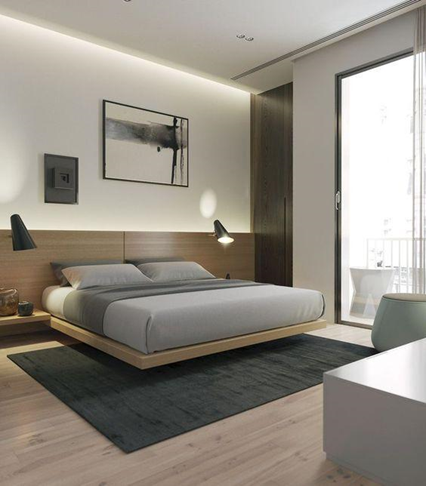 This room is also mostly dominated by wooden furniture and accents. It does not concentrate much on putting a lot of decors but focuses on the overall vibe of the room, which is definitely relaxing to the eyes. You can also notice how the bed is elevated, making the room look more spacious than it really is.
EIGHT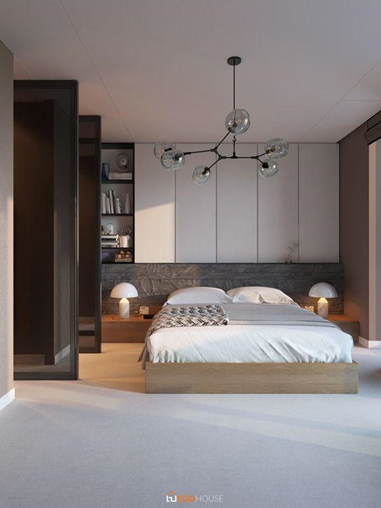 The distinctive design of the chandelier can catch anyone's attention. However, the wooden frame and the cabinets on top of the bed are also commendable for giving the room a superb modern vibe.
The Bottom Line
Remember to stick to the neutral colors and as much as possible. Use decors that are open and will make your bedroom look more spacious. And while you're at it, use furniture pieces made of natural materials as well.