Moving into a new apartment can be an exciting venture. It's the start of a whole new life in a new home. Additionally, although moving is stressful, you can have a great time in picking out brand spanking new furniture for your new place. If you need a great new sofa or loveseat, Joybird has everything you could possibly want. It's worth exploring the variety of beautiful furniture options the company sells so that you can find the perfect piece for your new apartment.
You can find so much out of Joybird Furniture. The company is based in Los Angeles, California and runs on a direct-to-consumer basis. As an online furniture company, it offers a wide variety of colors and styles on sofas, couches, loveseats, sectionals and chairs. One thing all the pieces share in common is that they are made with the modern and mid-century modern styles in mind.
In addition, if you are looking forward to bringing a bright splash of color into your apartment, you would be happy to get a sofa or other furniture from this company. Its pieces are elaborate in terms of color, offering everything from bubblegum pink to turquoise to powder blue to dark green.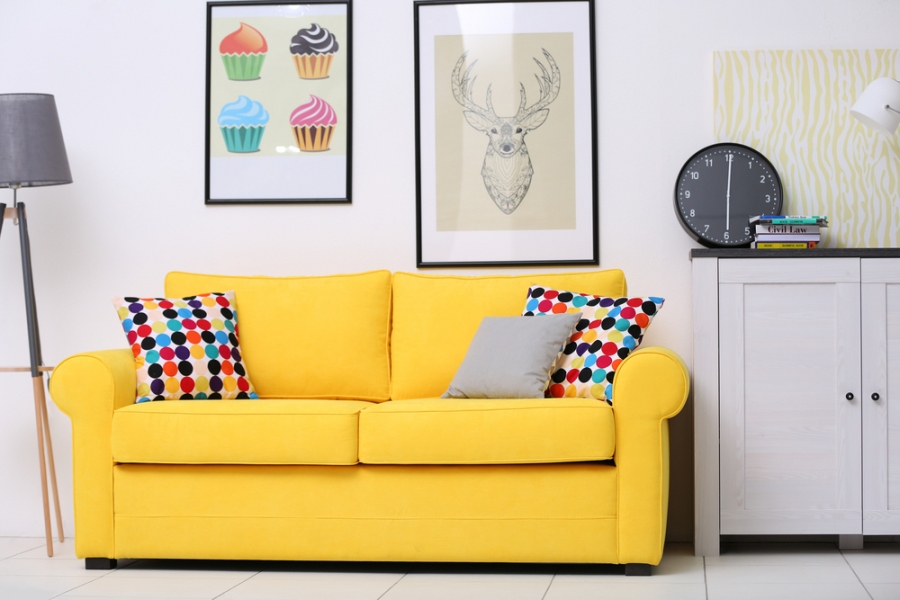 You can also feel great about shopping with this company because it believes in giving back. As an eco-friendly organization, the company is committed to saving the rainforests and plants trees with every purchase that customers make.
If you enjoy entertaining while in your comfortable abode, your great new sofa is sure to make a splash. When you choose among the many pieces of furniture offered for sale, you can take a look at specific fabrics for a specific piece. Even better, if you have a dog or cat, you can get pet-friendly fabric swatches that are sure to both impress and please you.
All of the furniture comes with a lifetime guarantee and is delivered right to your home through curbside delivery. It comes at a flat-rate cost of $99 for every order over $999.
The furniture company is extremely personable and has an interesting history. It was founded based on the philosophy that no one should ever settle when it comes to their home furnishing. Instead, the company caters to the idea that each person has a right and the freedom to be original, as well as bold, in making a statement with their furnishings. Each piece is made to both meet the demands of everyday use and suit the most unique of tastes. At the same time, you can expect only the best quality out of every sofa, sectional, chair and other pieces of furniture.
Many of the stylish and colorful sofas start at a price tag of more than $1,000. Although this may seem a bit steep, you will find that it is well worth it due to the stylishness, comfort and incredible quality. Overall, your furniture should last you many memorable years of watching TV, snacking and yakking with your friends, entertaining family members and falling asleep on during a late night.
If you are interested in snagging a sofa or other wonderful piece of furniture from this green company, call 888-282-0842 for more information at your earliest convenience.