It won't be a good thing to see a huge blank area on our wall as we enter a room. This could create a sense of emptiness in our house. The interior of our house can be made more dynamic by adding proper design and flow of color. We should create visual impacts in our room. One of the most affordable ways is by adding wallpaper to decorate walls and immediately bring them to life. Depending on the shape and size of our wall, we should determine what kind of colors that should be added. Wallpapers could immediately lend a degree of versatility to out rooms. We could allow our creativity to manifest inside our house. Managing and setting up wallpaper should be incredibly easy.
Improper preparation of wallpaper could cause problems to occur. This could happen when we don't take seriously things that need to be done. Like when painting the wall, we should dedicate enough time to prepare the wall. Extra time we take to prepare the process could save us trouble and wasted time in the long run. As an example, we should carefully measure our wall and find out whether their irregular shapes. The wallpaper should be able to cover the whole wall surface. However, we may need to purchase some extra wallpaper to allow for pattern matching and the inevitable human error. When we are ready to set the wallpaper up, we should cut it into more manageable sizes. We should also consider the locations of socket covers, wall fixtures and switch plates. For best results, we should remove them first.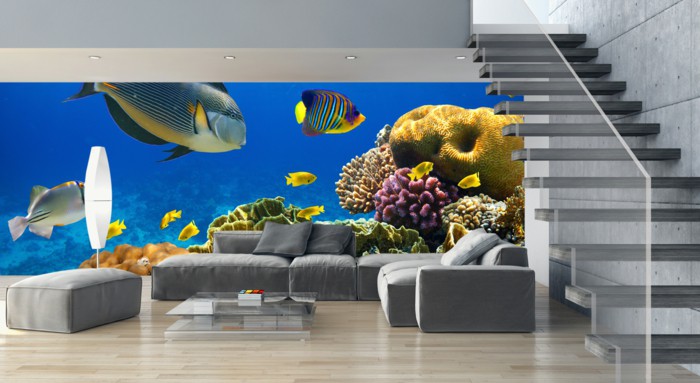 The surface of the wall should be checked for bumps, depressions and holes. If these irregularities are significant enough, we may need to repair them using drywall compound or sandpaper. After applying the compound, we should let it dry and use sandpaper to ensure that the surface is smooth and even. A good, level surface will make it much easier for the wallpaper to adhere properly. We should also prepare acrylic adhesive which is commonly used when setting up wallpaper. Even before we prime the wall with adhesive, it is important to consider how we should attach the wallpaper. We should go to directions that are easier for us. Wallpaper strips should be cut properly to make sure that pattern matches perfectly. It is better to waste a bit of wallpaper than wasting the whole strip. So the wallpaper should be cut an inch longer than the actual dimension of the wall. This will prevent mistake of having a wallpaper strip that is slightly smaller than the wall surface.
Small air bubbles are problems that amateurs often encounter and this could result in uneven attachment. It is not advisable to use plastic smoother too often because it could leave marks and cause tear on the wallpaper, especially when improper pressure is applied. Beginners should use flexible rubber flap or soft cloth, while applying gentle pressure.