There are ways to ensure a perfect kitchen in our house. A good kitchen should improve the personality of our house; The kitchen should also fit perfectly with our personal lifestyle. As an as example, we may prefer timeless and traditional look, but others could want an ultra modern kitchen design. When it comes to convenience, we should consider what could appeal us the most. Here are features of a perfect kitchen: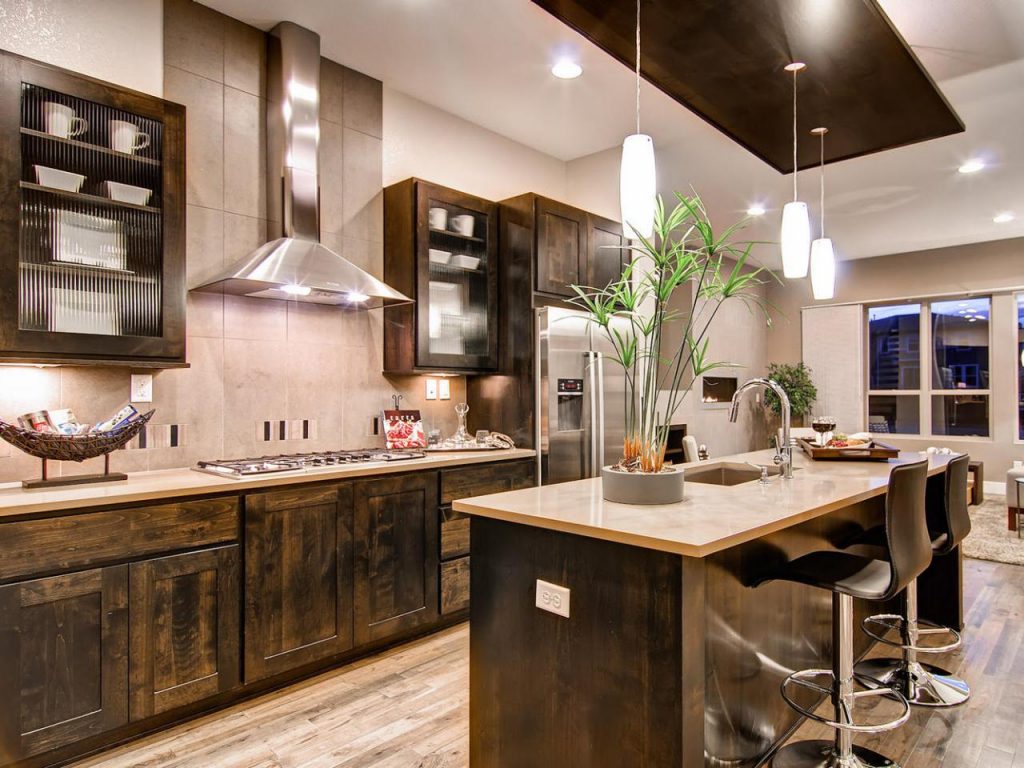 Highly efficient floor plan: A kitchen is intended as a place where can do many activities and it is important to have an efficient floor plan. As an example, we should have a structured storage area in the kitchen to keep utensils, ingredients and others. It means that when we go to the kitchen and start cooking, we would know what we should get. It means that the kitchen should be professionally organized. A good storage area and an efficient floor plan could significantly reduce clutter. We should always consider how to make the best use of our space through an efficient floor plan.
A good pantry: Even if we are not a professional chef, it's important for us to have a good pantry. It means that everything should be well stocked.
Adequate countertops: We should try to keep our countertops clutter-free. This again related to the proper storage system. There should be enough room for our dicing, mixing and chopping needs. With proper cabinet organizations, we should be able to have all the available space in the world to work with our knives and utensils. A good countertop should allow us to avoid highly intensive cooking struggles.
Well-sized windows for daylight and outdoor views: No matter the design we are trying to put into our kitchen – Modern American, Euro-chic, Old World or something else, windows are still essential for our mood. Natural light may stream through our windows to create enough interest and depth. A proper window could also do wonder for our emotional health during a busy and sometimes distressing cooking session. We should also use a good window frame if we want to impress potential buyers.
Pull-out cutting boards: In some cases, we have cramped space in our kitchen and it is a good idea to have a pull-out cutting board. This should allow us to have enough room for proper modern convenience. We should be able to enjoy simple indulgence with such a simple addition to our small kitchen.
High-spout faucet: One of the hallmarks of outdated kitchen design is low-spout faucets. High-arch faucets are more comfortable to use and it should allow us to accommodate oversized and heavy pots. If we have enough budgets, we could also consider using pull-down faucets that are equipped with multiple nozzle functions and water filtration.