Whether you're hoping to fix up your bathroom to create your own relaxing sanctuary or to help make it more appealing before putting it on the market among the Oakland houses for sale or anywhere else, there are plenty of ways to do it on a budget.
According to the National Association of Home Builders, the most desirable feature among millennial homebuyers is a master bath with a shower/tub combo. Of course, if your master bath doesn't have that, a bathroom remodel will cost thousands, but you can still make it a more desirable place to be with these affordable upgrades.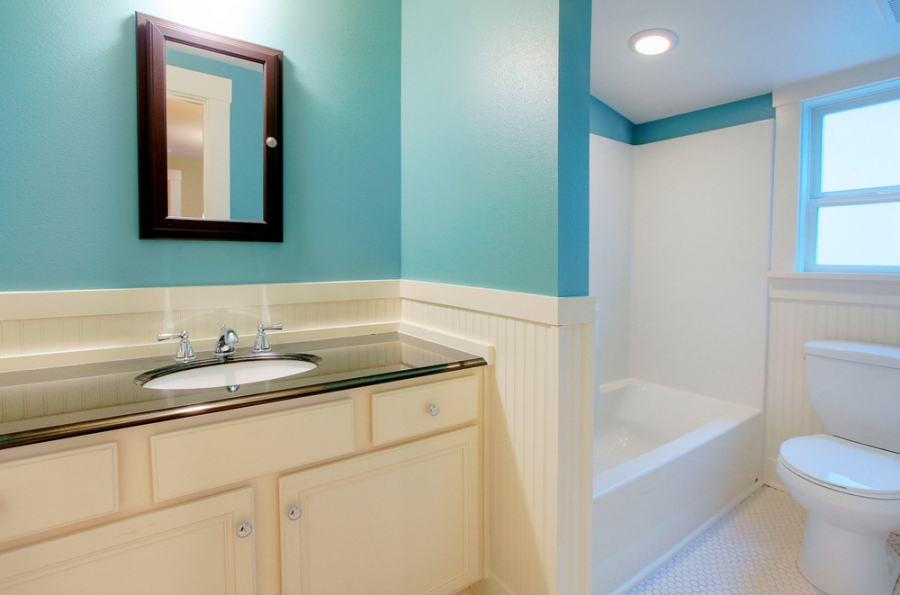 Paint
Painting is one of the least inexpensive ways to polish up your bathroom while providing one of the biggest impacts. It will require time and patience, however, as you'll need to paint slowly around the sink, toilet, tub or shower, lightswitch plates, the floor, and wall corners. Painter's tape can help prevent mistakes. When it comes to color, don't go bold here, the idea is to create a tranquil space. Perhaps give it a nautical vibe with powder blue walls, or go sage green for a serene spa-like feel. As mold and mildew are common in bathrooms, it's worth investing in a high-quality paint with a satin finish and use special paint meant for bathrooms on the ceiling to help resist mold growth.
Switch Out Fixtures
Switching out the fixtures can give a bathroom an entirely new look at a fairly low cost, updating it with a new showerhead, sink faucet, towel racks, and tissue pulls. If you have a vanity, replace draw knobs and pulls, or consider spray painting existing ones.
Freshen Up the Caulk and Grout
While many homeowners overlook this critical detail, when the grout and caulk start getting grimy looking, it really detracts from the attractiveness of the space. This is a cheap and easy fix – all you need to do is clean up the grout, then add straight lines of caulk around the tub and sink. Your bathroom will sparkle for only a few dollars.
Add Color-Coordinated Accessories
Buying new accessories won't cost you an arm and a leg. Make it fresh by picking a color scheme and carry that throughout the bathroom in your accessories, like the towels, bathmat, shower curtain, storage containers, and a waste basket.
Change Out the Lighting
If your light fixtures are outdated, change them out with new, more dramatic ones, like pendant lights and chandeliers. Look for options that simulate natural light rather than fluorescent lighting or yellow bulbs. You can mimic daylight by going for fixtures with clear, frost, or white shades. While bright light is important for your morning rituals, you'll want softer lights for a relaxing soak in the tub which can be accomplished by installing a dimmer light to control the intensity of vanity lights.
Update Tile
If your bathroom tile needs updating but you can't afford to retile the entire bathroom, there are lots of wells you can make it look better on a budget. If you don't like the color, paint them. It's best to use an oil-based primer, although you could even resurface with spray paint. Another option is to paint accent tiles in a contrasting color if you'd rather not paint all of them.