Tired of washroom odour or insects crawling into your bedroom from the sewer drains? Do not worry; there is an easy way around to curb it all. DrainMate is a new and unique way to trap bad bathroom smells and pests from entering your open sewer drains. Moreover, it not only helps in reducing drain noise but also stops drain overflowing. Unlike other drainage products, it does not require any plumbing service or tools. You can install it easily in a few minutes all by yourself to your existing floor drainage without calling a plumber.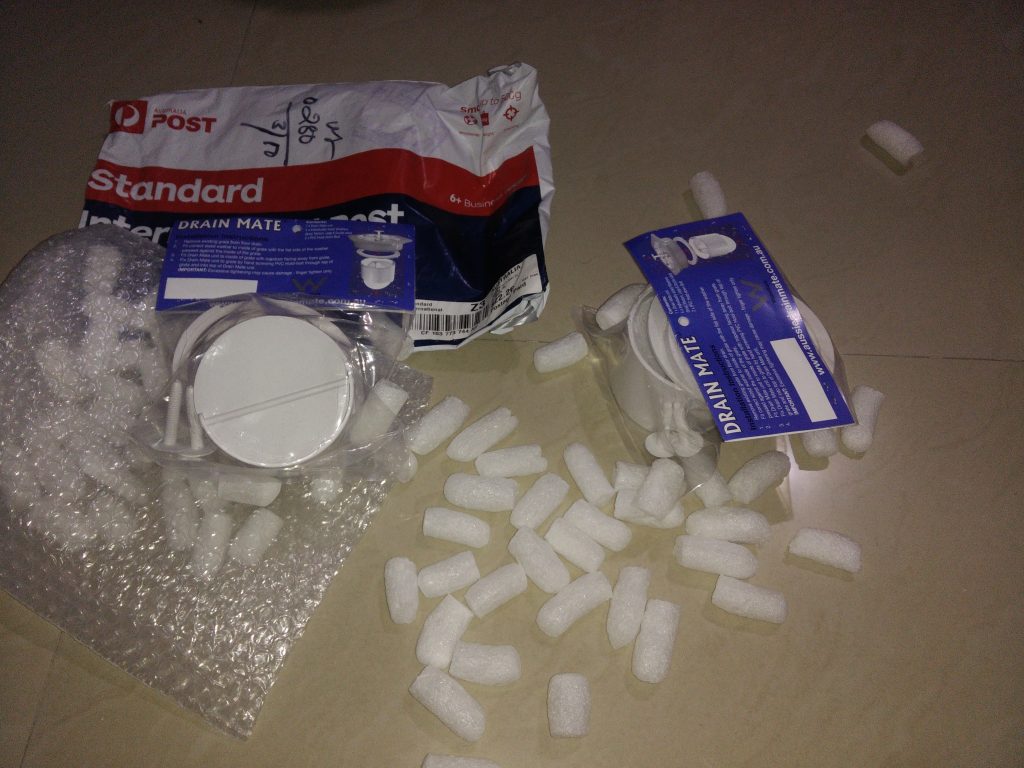 Drain Mate's inventive design is made using ABS quality plastic and is 100% made in Australia. It does not contain metal parts, which could corrode over time. It also does not feature any rubber seals. These seals aren't long lasting and can deteriorate over time. Drain Mate is also watermark approved, so that's another plus point.
Outperforms Expensive Products
There are many products available on the internet that claim to offer the same service. However, Drain Mate outperforms them all. Here are a few reasons which will convince you to consider the original Drain Mate over other products.
Easy to Install
As said before, it is easier to install compared to most other products and does not need any expensive tools or plumbing services. You can handle the installation in a few minutes to eliminate your bathroom's smell.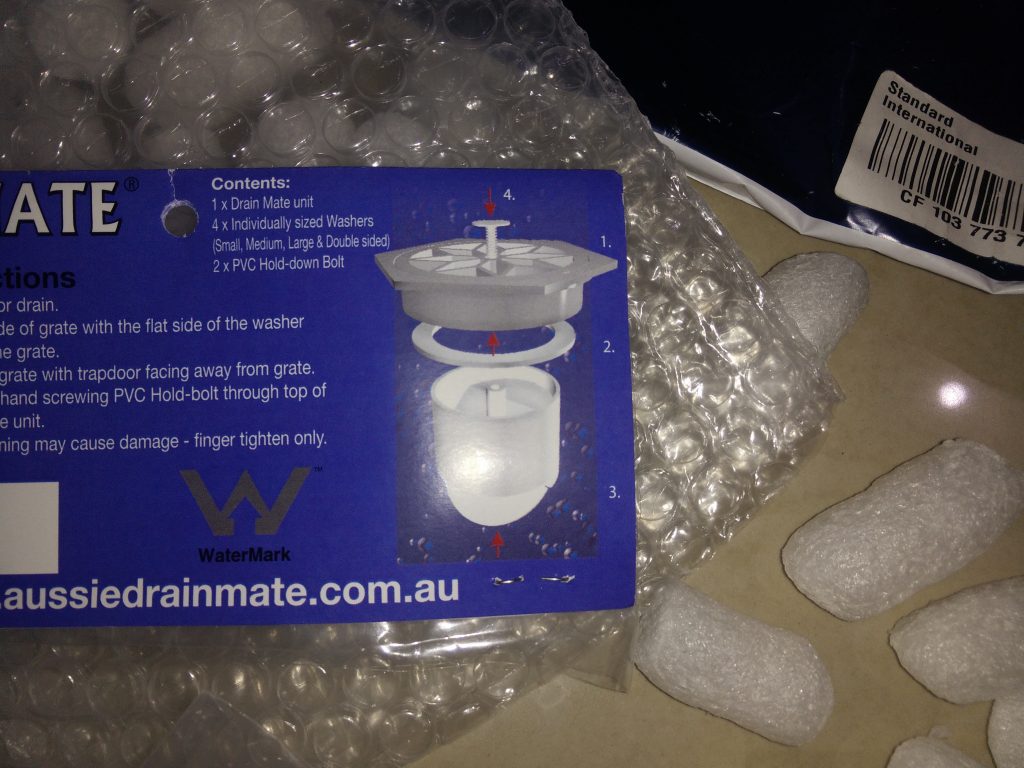 Easy to Remove
As easy the installation goes, the product is also simple to remove for cleaning and maintenance.
Meet Australian Standards
It has level-2 watermark certification to Australian standards. The watermark certificate number is 23117.
Unique Design
Drain Mate has a unique design. It has two registered designs with IP Australia. The registration number of self closing door is 151540, while the Drain Mate unit's registration number is 151541.
Does not Corrode
Drain Mate does not include any metallic parts making sure it does not corrode or rust like other drain products.
Cleaning and Maintenance
Drain Mate requires cleaning after every 6 months. Remove it from the floor waste to clean the dust, dirt and hairs, which may have been trapped inside. Put it back to the grate and insert into the floor waste drain. Like other drain products, it does not require any chemicals or special cleaners for cleaning.
Environment Friendly
It is environment friendly and is 100% recyclable.
Cost Effective
It is affordable starting at only $27 (+p & h).
Works in Commercial Kitchens
Drain Mate can be attached to a floor waste with 100mm round grate. This makes it a convenient installation choice for the takeaway restaurant kitchens.
Drain Mate is a good choice for eliminating the unpleasant smell of shower and drainage in a bathroom. Besides, it is a convenient way to keep insects and pests from entering your apartment. Highly recommended for pleasant home environment!
2 Minute Installation of Drainmate:
DrainMate – Drain Trap Sealer. from Kumar on Vimeo.