If you're a contractor, you know that a construction site can be a messy and dangerous place. Power tools generate loud noises, there's dust and debris everywhere, and there's never a working toilet to use. If you're looking for a designated safe zone for yourself and your crew, you should know about a great solution that can help provide you and your team with a few extra necessities.
If you've never thought about hiring a welfare unit, you should know that these small cabins are the perfect solution for contractors and construction workers. You can expect to get several benefits by hiring a welfare cabin and it can help make your job easier and cleaner than ever before. Using a welfare cabin is the perfect way to create a safe working and resting environment for you and any of your workers.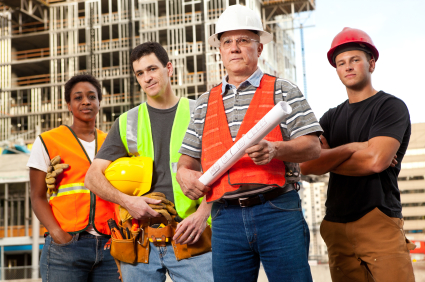 The Toilet Problem Finally Solved
Have you ever caught one of your workers attempting to relieve himself or herself on a rubble pile or behind a skip bin? When your construction site doesn't have a loo, where are your workers supposed to relieve themselves? Well, a welfare cabin comes with a working toilet as well as a sink for washing hands and cleaning oneself after using the toilet. If you're tired of not having a place for your workers to use the restroom, simply hire a welfare trailer instead.
A Place to Eat
Another benefit of hiring a welfare cabin is that it's the perfect place to take a lunch break. It is equipped with drinking water, a microwave, and a sink for washing cups and dishes so you never have to worry about sitting on cold steel beams while you enjoy your sandwich. These welfare trailers usually include seating room for approximately six people and they usually include a table as well so you don't have to eat off the ground as a barbarian does.
A Mobile Meeting Room
Because construction sites are noisy, it can be hard to communicate with your team or even the client when he or she is on site. Additionally, the risks of being struck by flying debris are high on a construction site. With a welfare trailer, you can meet with your team and discuss important project details without the risk of miscommunicating. A welfare cabin is also a safe place to stay shielded from dust and debris while you meet with anyone pertinent to the project's success.
A Power Source
On a construction site, power is scarce, especially if the electrical contractor has not completed the electrical components of your project. If you need a place to charge your phone or power your computer while you're on site, you can simply use the generator that comes with most welfare cabins.
Welfare cabins are also very easy to tow so you don't have to worry about loading your cabin onto a large truck in order to take it to your site. If you don't feel tempted to purchase a welfare cabin, you can hire one instead. Welfare cabins are the best way to create a space for you to work, relax, eat, or use the toilet whenever you need to.