Do you know why more and more homeowners are choosing timber floors over modern tiles? It is simply because timber floors never go out of style owing to its unique and timeless appeal. Timber floors are known to be highly durable and easy to maintain. Another reason why homeowners prefer timber flooring is that it sits well with all kinds of interior schemes. In the future, if you want to give your space a new look, you can forego changing your flooring because whatever theme you come up with, you can be sure that your timber floors will blend right in.
Interior designer and Carpet Court ambassador Darren Palmer agrees saying that timber floors are very adaptable and they offer natural warmth and beauty, making them an excellent choice for almost every room. Since it comes in a wide range of colours, finishes and textures, the surface can already make a statement and it can stand-alone exuding sophistication.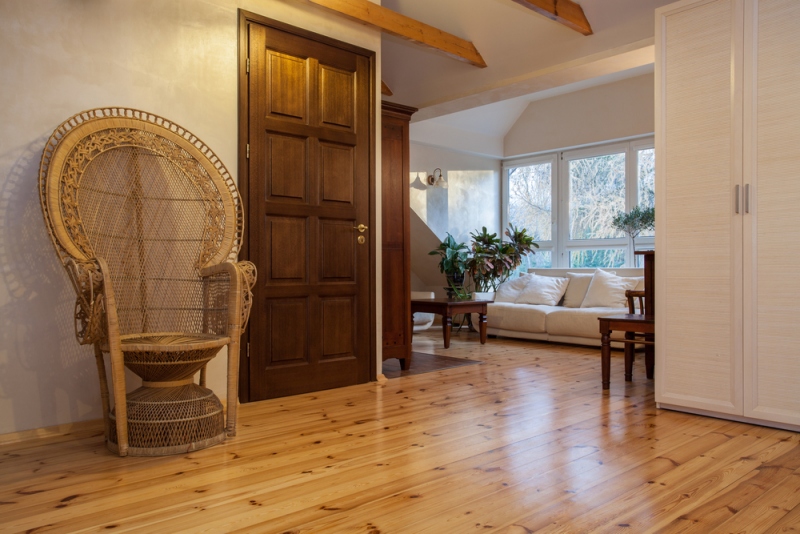 It's easy to see why timber floors is a popular choice as it can instantly elevate the look and feel of any home, making it even more beautiful than it already is. Although there are a lot of benefits to having timber floors, there are also some major disadvantages but only if you fail to maintain it properly. You see, your timber flooring is also subject to wear and tear. How bad it looks is a reflection of how negligent you are as an owner.
If your floors already look dull and dingy, it's about time you hire Floor Sanding & Polishing experts. If you don't consider yourself a floor expert, don't even attempt to do it on your own because you'll only run the risk of ruining your timber floors. Once you have timber floors installed, having it sanded and polished are already part of the package.
Here are some of the benefits of floor sanding and polishing. 
It Will Revive Your Timber Floors
You can say goodbye to dull and dreary floors if you have it sanded and polished. We all know that if your floors are not well maintained, it wouldn't take long before it starts to lose its shine. Thankfully, floor sanding and polishing can remedy this problem. Your old floors will look new again and your home even more beautiful because of it.
Say Goodbye To Floor Scratches
All timber floorings are prone to scratches. Foot traffic and having pets around in the home are some of the most common contributors of floor scratches. If you have cats and dogs living with you in your home, you can expect scratches on the surface of your floors. These scratches can be very unsightly especially if most if your floors are covered with it. Instead of spending a fortune reinstalling new floors, you can have the cheaper option of having it sanded and polished by certified floor experts.
It Will Keep Your Family Safe
Those seemingly harmless scratches that you see peppered on your timber floors are not as harmless as you think. If you have children at home who enjoy crawling on the floor, their skin could get injured due to floor scratches. Keep in mind that their skin is very sensitive.In order to provide a safe environment for your children, make sure that you acquire the services of floor sanding and polishing experts.
You Will Be Confident To Invite Guests Over

You can host parties confidently knowing that your timber floors are in tip-top shape. Many houses, no matter how well decorated they are, can look old and dingy as a result of poorly maintained timber floors. Another reason to hire floor experts is to restore the natural beauty and warmth of your home especially if you have just recently decorated it.
Everyone knows that timber floors come with a price but despite its cost, still, thousands of homeowners prefer it to carpet for aesthetic reasons. They also know that if they are going to sell their home in the future, having timber floors will increase its value. It is for this reason that you should partner with a floor expert you can trust so you can call them if you feel that your floors already need sanding and polishing.