In 2017 people are living longer than they ever have. As a result of advancements in medicine and healthcare, people becoming more conscious of their diets and exercising more; society has increased its ability to live healthier lives for longer.
The Office for National Statistics claim that one in 12 people will be over 80 years old by 2039; furthermore, most babies born in 2013 are expected to reach the age of 100 years old.
As people get older, it can be more difficult to look after their gardens, which is usually a space on anyone's property that is filled with pride. Old age can decrease mobility, and compromise the ability to tend to gardens properly, so it is important to address how gardens can be made more accessible and user-friendly for the elderly.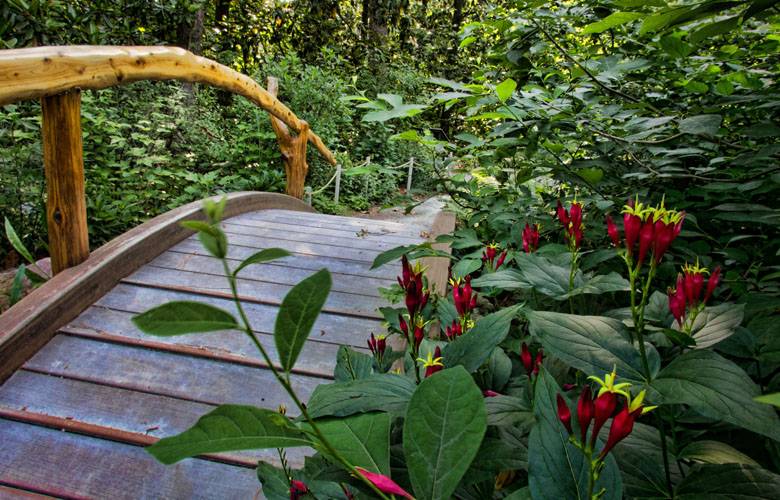 If gardens are not tended to properly, they can become a health hazard for older people. This is suggested by figures obtained by the Royal Society for the Prevention of Accidents, as in 2007 it was recorded that there were 115,000 garden falls, slips, and trips.
Gardens are a very important part of the home, as they offer fresh air to residents and a space where families can get together in a social way; the elderly should never feel that they can't use these spaces like everyone else. This guide will advise on keeping your garden accessible you if you're of an older age and still want to use your garden – or if you have older members of your family who like to share and enjoy your garden space with you.
Raising flowerbeds for greater access.
As we get older, it becomes harder and harder to reach things. When it comes to the garden, i.e. when you're trying to reach flowers and plant them, it gets harder to bend down for long periods of time and tend to them properly. However, if you're worried about this, then raised flowerbeds can be a great way of avoiding this difficulty altogether. If you're able to bend down for a short while, or you're in a wheelchair or mobility scooter, then you should have flowerbeds that are 18-24 inches off the ground. Alternatively, if you can't bend down at all, then you should opt for flowerbeds that are 30 to 36 inches off the ground.
For wheelchair users and users of mobility scooters, you'll need pathways that are going to accommodate the extra space that you need. The paths should be around 3-4 ft or 91-121cm wide; the paths should provide you with enough room and access to every corner of your garden. Try to ensure that your pathways are made of a surface that isn't slippy and provides you with enough grip so that you don't fall. If you use a gravelled surface, then this should provide enough safety for anybody using your garden. If you use flagstone or tarmac, then these are cost-effective materials that will last a long time and offer your ground support in terms of grip and safety.
Create a space of relaxation
Even though you're making all of these changes to your garden in order to gain greater accessibility to it, you should remember that every garden needs a space of relaxation within it. If you place an outdoor sofa or bench in the corner of your garden, then this can become a mini-retreat within an already tranquil setting – providing you with greater comfort within your garden. For a more alternative approach, you could embed seating areas within your plants to create a floral atmosphere while you're sitting relaxed.
Creating Accessible Decking
Not only is decking pleasant to look at and adds a contemporary and modern feel to your garden, it also provides a stable access point in your garden where users can enjoy flowers and other prominent features. If you're older and think this would be a good idea in your garden, then opt for low-slip decking that will be a reliable safe space within your garden.
For people with compromised mobility, you could add a handrail, but make sure that this is built into your decking by a professional.
Gardens are a great space where you can socialise with family or friends, and if you make it more accessible for yourself and others, then you can enjoy it for years to come without any compromises.
Feature provided by Arbordeck, a leading manufacturer of timber decking systems and exclusive distributer of Trex, an eco-friendly and weather resistant composite decking.