With cold winter weather almost behind us, it's time to think spring. That also means it's time to start thinking about how you're going to get your home ready for sunshine and warmer weather. If you don't have a home maintenance checklist, get started with these projects you can complete in a weekend.
Inspect Your Roof and Gutters
Your roof and gutters are likely the two parts of your home that worked the hardest to protect your home over the long winter months. Show them a little love by inspecting them for damage. Check your roof for missing or damaged shingles and repair any you find to safeguard your home from leaks. Clean out your gutters to remove debris that may be clogging them up and preventing water from flowing freely away from your home. Taking care of these two components can keep your foundation dry and your home's structure free from mold, mildew, and rot.
Clean Your Yard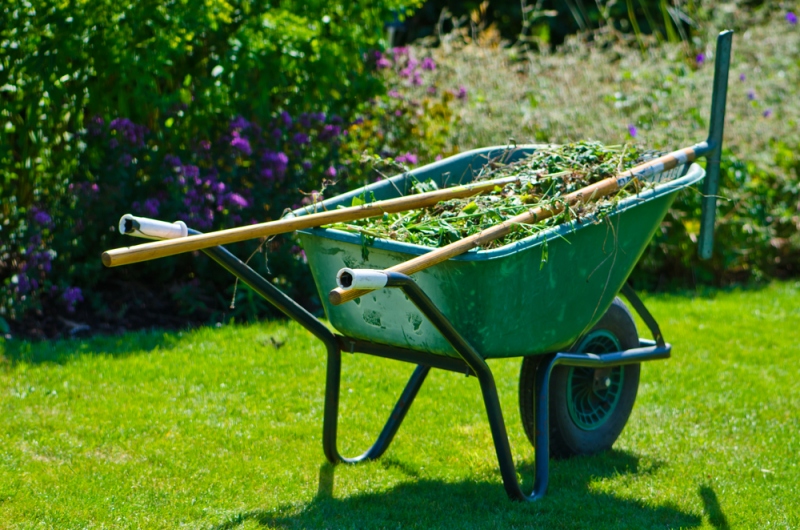 Get your yard ready for spring by raking up debris that's clogging up your soil or causing pooling water. Once you've removed all debris, aerate your yard to prevent drainage issues and prepare it for grass seed so you can have a lush, green yard for spring.
Power Wash
While your home may look fine, it's probably covered in small flecks of dirt and mud from winter weather. Use a power washer to blast away debris and make your home look like new again.
Get Your AC Ready
After months of sitting around, your AC likely needs to be inspected to get it ready for warmer months ahead. Schedule an ac tune up so you'll be ready for spring and summer. Having your AC cleaned and inspected can ensure it runs at optimum efficiency, address problems before they arise, and save you money by prolonging the life of your unit.
Tackle Your Garage
If you're like most people, you tossed everything in your garage during the winter. Now that it's starting to warm up, it's a great time to go out and tackle the mess and organize your space so you're ready for spring. Toss out any junk that's accumulated and hose it out so you can check the flooring for cracks that may need tp be repaired.
Check Windows and Doors
After you've washed your home's exterior and all your windows, inspect them for any gaps or cracks that may be present. Seal them off with caulk and some weather stripping to prevent energy loss and lower your monthly heating and cooling bills, and to prevent springtime pests such as ants from invading your home.
Pull out Seasonal Items
If you have deck or patio furniture, cushions, grills, or other outdoor accessories stored away, pull them out and clean them off so they're ready to go. Barbecue season will be here soon and you'll want to be ready.
Clean and Air out Your Home
A little spring cleaning inside your home can also get you ready for spring and spruce things up. Open all the windows to air it out and give your floors a deep cleaning to remove dirt, dust or mud that may be left over from winter.
Put these items on your to-do list and your home will be springtime ready before you know it. The sooner you get them done, the sooner you can enjoy the beautiful weather ahead.