Having your own garden isn't a bad thing. On the contrary, it offers tons of benefits to you and your home. You can cultivate your own crops and fruits, and you can either sell them or use them as your own supply.
According to the National Gardening Survey, out of 6 million gardening households, 5 million are Millennials. This proves that the interest in gardening is growing among the younger generation. This is good news. The bad news is that with climate change and the increasing amount of time spent outside one's home, building and maintaining a garden is getting more and more difficult.
Designing a Garden

It's normal to want your garden to be organized and in style. However, the most common problem among beginner gardeners is that they don't know how to create a plan, organize their plants, and incorporate their own style into the garden's design.
You can find a lot of guides and tutorials on how to plan and design a garden, but there is rarely any material that will tell you how to put your own creative touch to the creation of the design. So how do you do it? One way is to pick pieces of garden furniture that will say a lot about you.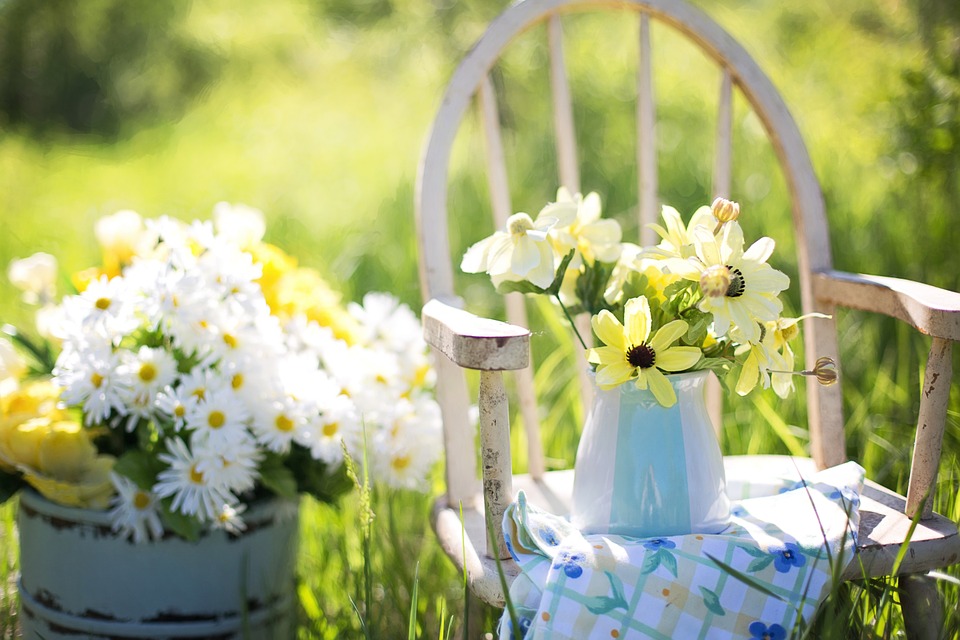 Buying Garden Furniture
Before you can purchase reclaimed wood furniture, you must consider how it will be used and who will be using it. Also, try to think about the theme of your garden. Do you think the furniture will fit there?
Stylish furniture is now in demand. Just because a garden must be in touch with nature does not mean you have to eliminate stylish designs. If modern furniture speaks to you, there are different ways you can make it work.
Positioning Furniture in the Garden
If your garden has a large space, then you can choose a furniture set with a variety of seating options. You can put a couch under the shade or a recliner under the sun. Add throw pillows on these seats to add more color to the furniture, and let them blend with the surrounding perennials. If you can, build a gazebo; it'll be a great place to relax.
On the other hand, if you only have a small lot, you can place a small table such as a sleek bistro table with 2 chairs in the garden. You can remove the table if eating outside is not your thing. If you have a tree in your garden, you can put the small table and chairs there. If not, you other option is to invest in a parasol or umbrella, which you can position in the center of the table.
Final Thoughts
Whatever you do, always remember that your garden is more than just for display. It's still your personal space. Design a garden that you will love– a place where you can relax and fully appreciate nature. To do so, can maximize the pieces of furniture you've chosen.