It can be a cumbersome task to design small spaces. However, size does not matter when you are willing to invest in style. You can even convert small rooms into petite relaxing retreats with smart space planning and creative use of colors. Following are some of the most exciting small bedroom design ideas you can take inspiration from.
See how creative use of color and some careful planning can help you get the bedroom of your dreams regardless of its size.
Vibrant Patterns: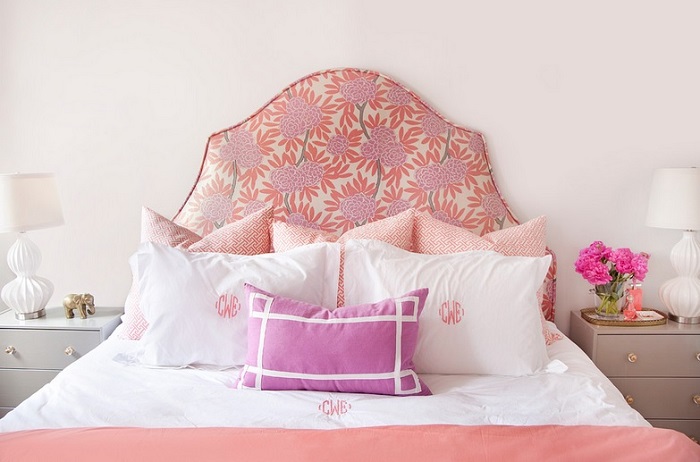 byCaitlin Wilson Design

Vibrant patterns and bright colors offer you a multitude of room décor opportunities.  A strong dose of the red and blue pattern on the bed sheet is all you need to change the overall feel of the room. You can use the same colors for curtains and any other fabric in the room. You can also create a stunning contrast by keeping the floor bare, making it stand out from the rest of the room.
Increase the Height of Ceiling:
 byTG-Studio
 It may not be possible for you to increase the physical height of the ceiling. But – you can do many things to increase the sense of ceiling height. For instance, you can create an illusion using mirrors throughout the room. Similarly, hanging mirrors in front of each other can make your room feel bigger.AlexMoulding.com shared some awesome ceiling beams design that you can consider for your bedroom decoration.
Murphy Beds: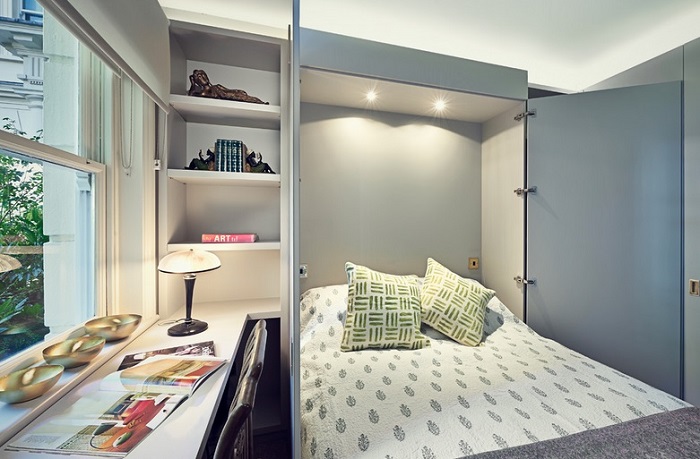 bySarah Fortescue Designs
Murphy beds are growing in popularity day by day. They are an exceptional choice for small bedrooms. They perform different functions and help you save a lot of space which other types of bed can't. They are also available in different sizes, enabling you to buy the one that your room can easily accommodate. You can also create more space by placing a peninsula-styled desk on side of the bed and an open closet on the other.
Open and Airy: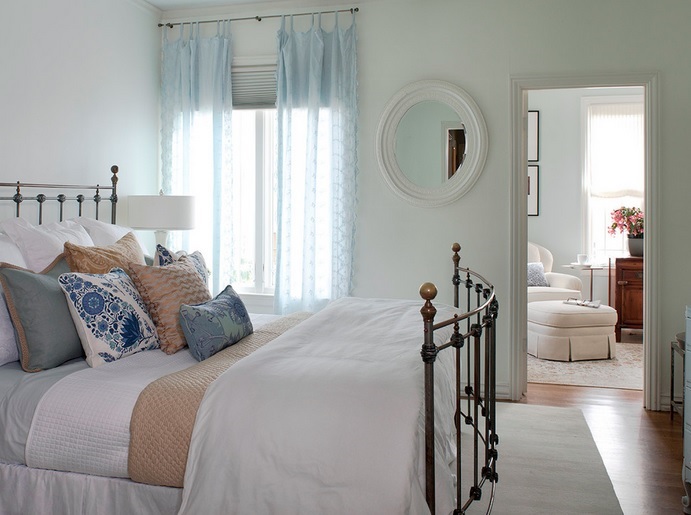 byKen Gutmaker Photography
 You should keep your small bedroom open and air. A well ventilated and bright room will convey a larger sense of space and a romantic spirit. One way to achieve this effect is to use creamy color palette for the entire room including the furniture, walls, and floor. This will make the small bedroom look bigger, brighter and more comfortable. You can also add a bit of drama and character by using different types of prints here and there.
Black and White: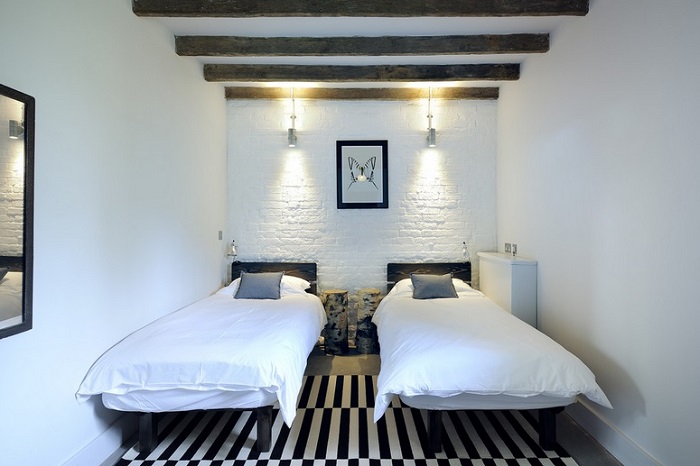 byPAD studio
You don't need to use only bright colors for small bedrooms. You also do not need to envelop the small rooms in white or pastels. On the other hand, you can easily add a feeling of more space and energy simply by using well-coordinated black and white or bold colors schemes in the room. Using a large mirror will only add to the beauty and overall visual appeal of your not so small bedroom.
Right Luxe Accents: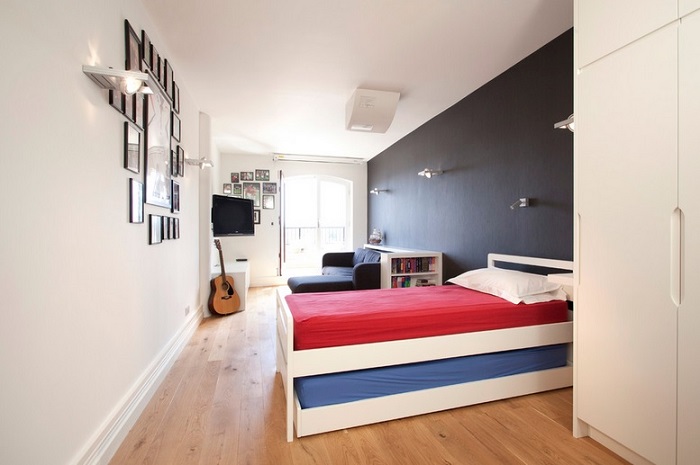 byDK Wozniak Design
Using right luxe accents is one of the best methods to add luxurious touch and a sense of extra space in your small bedroom. You can give your bedroom a major upgrade simply by pampering the walls with sparkling light fixtures and sophisticated floral prints. Floral prints not only enhance the beauty of the room but instantly catch the eyes of the visitors as well. The light fixtures will obviously help you create a sparingly exciting ambiance in the room.
More Storage Space: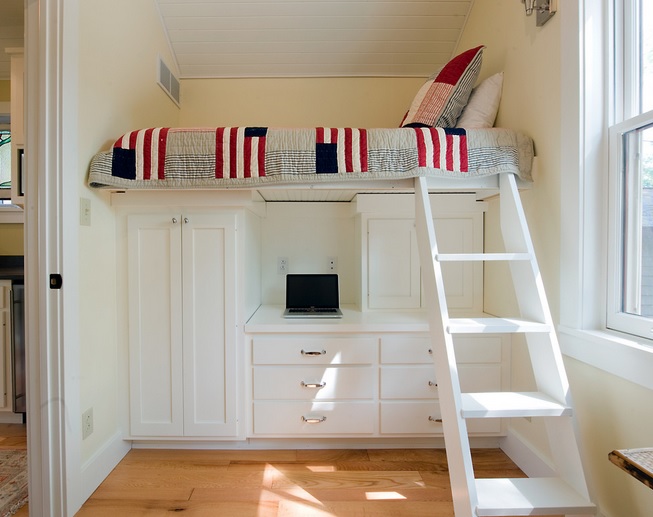 byHamilton Snowber Architects
It is always difficult to add extra storage space in small bedrooms. However, there are many things you can do to accomplish the mission. First and foremost, you must try to increase the height of the ceiling. Secondly, build storage into closets and take the closets all the way up to the ceiling. Adding a glass wall in front of the bed is an excellent idea as well. It will not only open your room to outdoor sceneries but will make your space look roomier and bigger.