Maintaining your home can be quite rewarding, and your efforts will keep your house in tip-top shape for years to come. Despite how reality TV seems to simplify even the most complex renovation projects, most homeowners discover these improvements are much harder without the essentials on hand. DIY-ers often save big on contractor's fees, but every job needs the right set of tools. That's why we put together a list of six items that people should have on hand for a successful home renovation.
Painter's Multi-Tool
For your next DIY project, minimize trips to the garage for that forgotten gizmo with a multi-tool that stows away right in your pocket. Look for a gadget like the 17-and-1 tool from Hyde. It scrapes flat and contoured surfaces, spreads putty, drives screws, pulls and pounds nails, and even opens your bottle of brew when the job's done.
A Ladder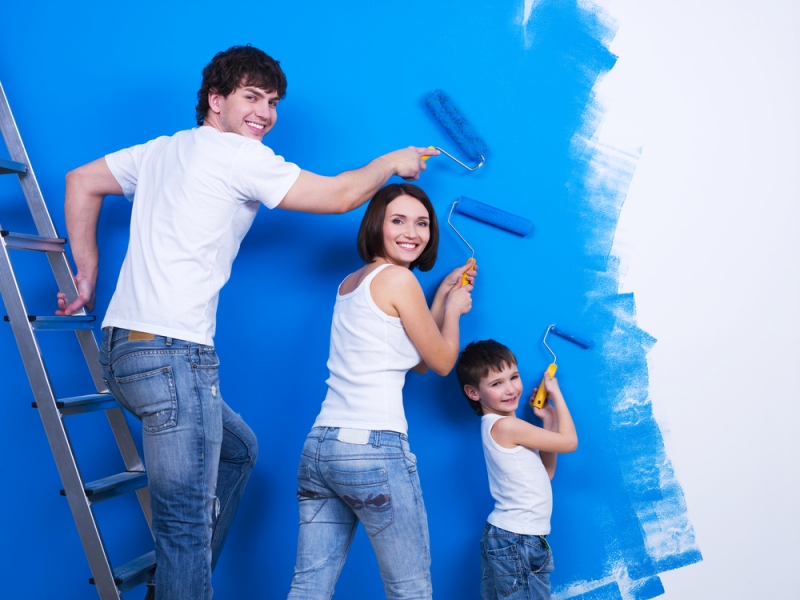 Ladders allow you to access surfaces that are otherwise difficult to reach safely. They come in a variety of types such as straight or step, and different heights. Most homeowner's invest in an 8-foot wooden or light-weight aluminum folding step ladder for painting, and ceiling repairs.
A Tool Belt
A good tool belt is an essential factor on the job. For a small investment, a properly organized tool belt lets you work faster and get better results. It's particularly handy when you're working from a ladder or when you need your hand's free, and you don't want to climb down to retrieve more tools. Buy a tool belt with lots of pockets for stowing small implements and fasteners close at hand.
Work Boots
A good pair of heavy-duty, leather work boots are more than merely comfortable. They're all about performance and safety on the job site. Boots protect your feet from injury from dropped materials, nails, and falls. The best work boots are fitted with impact protection, padded ankles, and slip-resistant soles.
Extension Cords
It never fails. Your weekend project is sidelined because the new jungle gym is 3 feet further from the plug than your extension cord's reach. Next time, be prepared with a variety of lengths, such as 10-, 25-, and 50-feet.
It's just as important not to use an extension cord that's too long. Coils of this heavy wire are a tripping hazard, one that you don't want to experience when carrying a bladed tool like your saw.
Shop Vacuum
A shop vac is a powerful and useful tool on any remodel. This beefed up vacuum is intended to handle debris that would destroy your regular dust buster, like nails, insulation, and even water from that leaky new faucet. It consists of a motor and high-powered suction, a large, durable hose, and a heavy-duty canister for holding waste materials.
Remodeling requires some essentials, so stock up on these tools and supplies before you begin. Whether you're working on a quick fix or adding a major addition, these must-haves help make the job easier.