Whether you fancy a facelift for your old home or you have bought an old house that needs a bit of TLC, replacing the flooring can be an excellent way to breathe new life into any part of the house. Whether you are looking to replace an old carpet with new wooden floors, or lay new quarry tiles in the bathroom and hallway, there are a number of things to think about before you start.
Look and style
Changing the floor can really add to your home's value so if you are planning to sell it on bear this in mind and choose a look that will add to the appeal, rather than detract from it. Avoid garish or outlandish patterns on tiles or new carpets, and choose a good quality wood-style floor with a nice finish. Replacing an old tatty carpet with stylish wooden flooring will also make the house look fresher as it's a lot easier to keep clean.
Cost
Changing your flooring can be quite a costly project if not thought through properly, and the last thing you want to do is invest in flooring which isn't right and needs replacing again a few years down the line. It's best to get advice from a flooring material expert such as Richard Williams, and to get a few different quotes before committing to a flooring project. Choose a floor that fits your budget along with your home needs.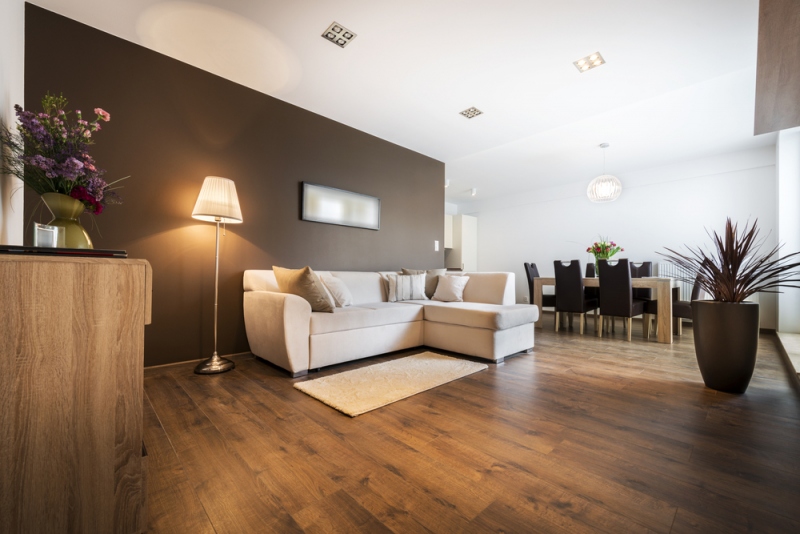 Comfort and lifestyle
Think about the lifestyle and comfort of the people living in the house. If it's your own house and you have children, perhaps you want softer flooring at least in the bedrooms, or maybe hygiene is an issue so you need easy to clean surfaces. If you are doing up a house to rent out to students then you would need to consider their lifestyle and that perhaps a carpet would not be the best option in this instance.
Temperature
If you don't like the feeling of cold tiles under your feet in the morning, then maybe don't use this kind of flooring in the bathroom and opt for a warmer wood choice instead. Choose flooring materials which work the best for your environment and try to source from local tradesmen. Try searching online with a phrase like bathrooms North Wales to find the best local tradespeople near you.
Maintenance needs
If you are opting for tiles or wooden flooring choices then think about the extra maintenance costs such as resealing and polishing to keep them in tip top condition. Wooden floors are fairly easy to maintain, and there are specialist products to keep tiles and wood floors looking their best all year round.
Location of the floor
If you are using a floor covering for a suspended floor on second, third or higher storeys of a building, then just bear in mind that not all floor coverings will be suitable as these types of floors can flex and bend with age. Again, seek the advice of a flooring expert before you invest.
How will the work be completed?
Are you planning to do the work yourself? Is it a simple task to do or are you going to end up in a stressed out mess? Can you afford to pay for a professional to come and install it for you? This option will no doubt add to your cost on top of the materials.
What lies beneath?
Once you have removed your old carpet, have a look at what was supporting it because that needs to be taken into account when laying a new floor. If there is concrete, hardwood or even original tile under there, can your new covering just be laid on top or is there more work to be done first?
Future proof
Think long-term and not just about the house value or plans to sell. Are you going to add pets to the family in the future, or perhaps change the use of a room when children move out? Anything which could impact the use of the room should be taken into account when choosing a new flooring today.
Usage and durability
Think about the use the floor gets in each area you are planning to replace. An area with high foot traffic like a hallway needs more durable flooring than a dining room, for example, which is only used at when family members are round.
Hopefully these top tips have given you an idea of all the elements to consider before you rush out and put down a deposit on a new floor. Make sure it's the right flooring material for the area of the house and seek advice from a flooring expert.