How To Make Your Pool Look "that much better" Without Breaking The Bank
There is nothing better than to relax in the cool water of a swimming pool on a hot summer day, or enjoying a friendly social gathering at home while everyone enjoys your swimming pool.
The fact of the matter is that swimming pools are awesome to have and can be a real asset when it comes to spending time with the family.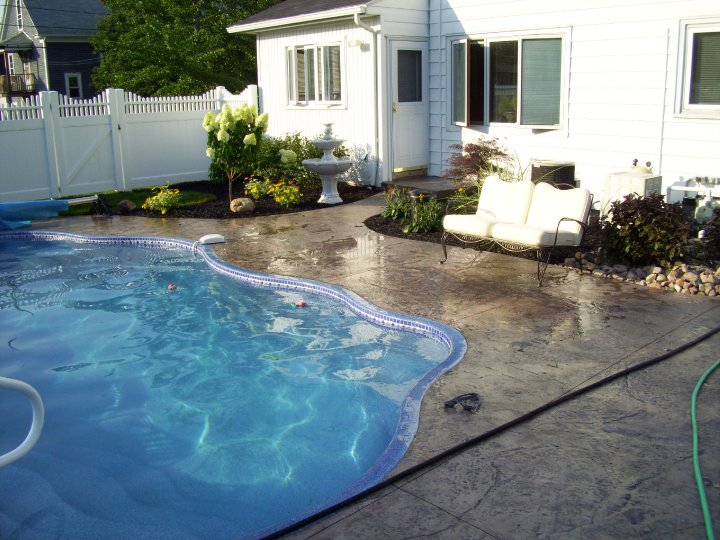 Most people are alright with their current pool set up and if you speak to them about upgrading their pool they will most likely tell you that it is far too expensive to replace their pool with another pool.
Well, that fact is not true, you can do so major upgrades to your swimming pool to give it that "WOW!" factor without having to sell your soul and or breaking your bank account.
Let's get into it;
Resurface your swimming pool – When it comes to cost, resurfacing your swimming pool can be quite expensive, however in terms of having the "WOW!" factor you are looking for, resurfacing your pool is a must do upgrade. Why? Most swimming pools today come with a cheap plastic plaster that makes your swimming pool look cheap and boring, when you resurface your swimming pool you will be able to choose what colors and look your pool will use and this will be the most important factor in tying a household back garden together.
Turn your pool into a salt water system – One of the key factors or reasons why so many people are moving to salt water systems is the cost of running a salt water pool. It's super cheap! The reason behind this is quite simple actually. Salt water systems make use of salt to form chlorine in the pool's water, which as you can guess gets rid of any extra chlorine that you have to add to the pool, which saves you a lot of money. Plus a salt water pool is a lot easier on your skin and eyes than a traditional water pool.
Switch to LED lighting – Let's face it, at the moment LED bulbs are not cheap, however, the benefits of having a LED bulb, far outweigh the cost of the bulb. The main reason why LED lighting is so popular is because of their performance, basically, they shine brighter and last some 20 years longer than your traditional pool lighting. This means that your pool will have better lighting and look good while saving you money on your electricity bill as well.
Get a pool cover – Owning a good pool cover is essential to keeping your swimming pool safe and clean. If you are looking at a heated pool, a swimming pool cover is essential to ensure that your pool stays warm and very little to no heat escapes while you are not using your pool.
These are all just some of the many upgrades you can do to your pool that will it the "WOW!" factor you are looking for and remember there are still many other upgrades or changes you can add to your pool.